Maintaining your trampoline is an important annual task, not only do trampolines weather but parts degrade over time and it is therefore vital that as things age they are looked after and replace where needed.
It is important that anyone installing or maintaining your trampoline is experienced and fully insured. Sunken Trampolines are exactly that and are experts at identifying areas that need a little TLC, where within warranty each part can be replaced free of charge; when out of warranty we provide you with a cost of replacement and will source and fit parts as agreed.
For those who have bought a trampoline and just want someone to put it together we provide an assembly service. Two of our team will be happy to site and assemble your new trampoline no matter where you purchased it from.
For details of our maintenance please contact Lucy at maintenance@sunkentrampolines.co.uk
Details of our maintenance service can be found in the attached document.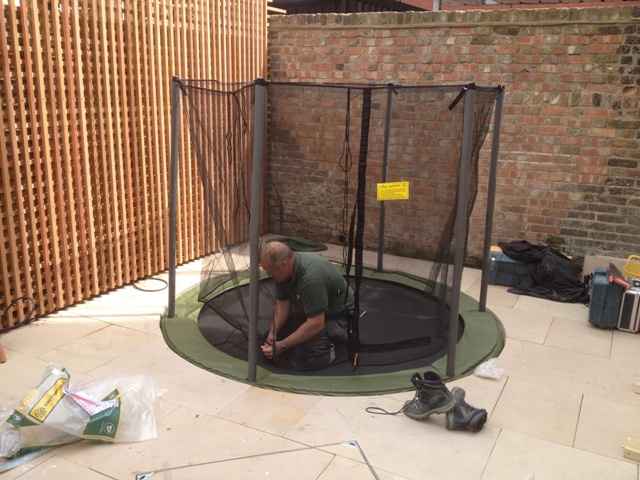 "Their work was to an exemplary standard and I would have no hesitation in recommending Sunken Trampolines"