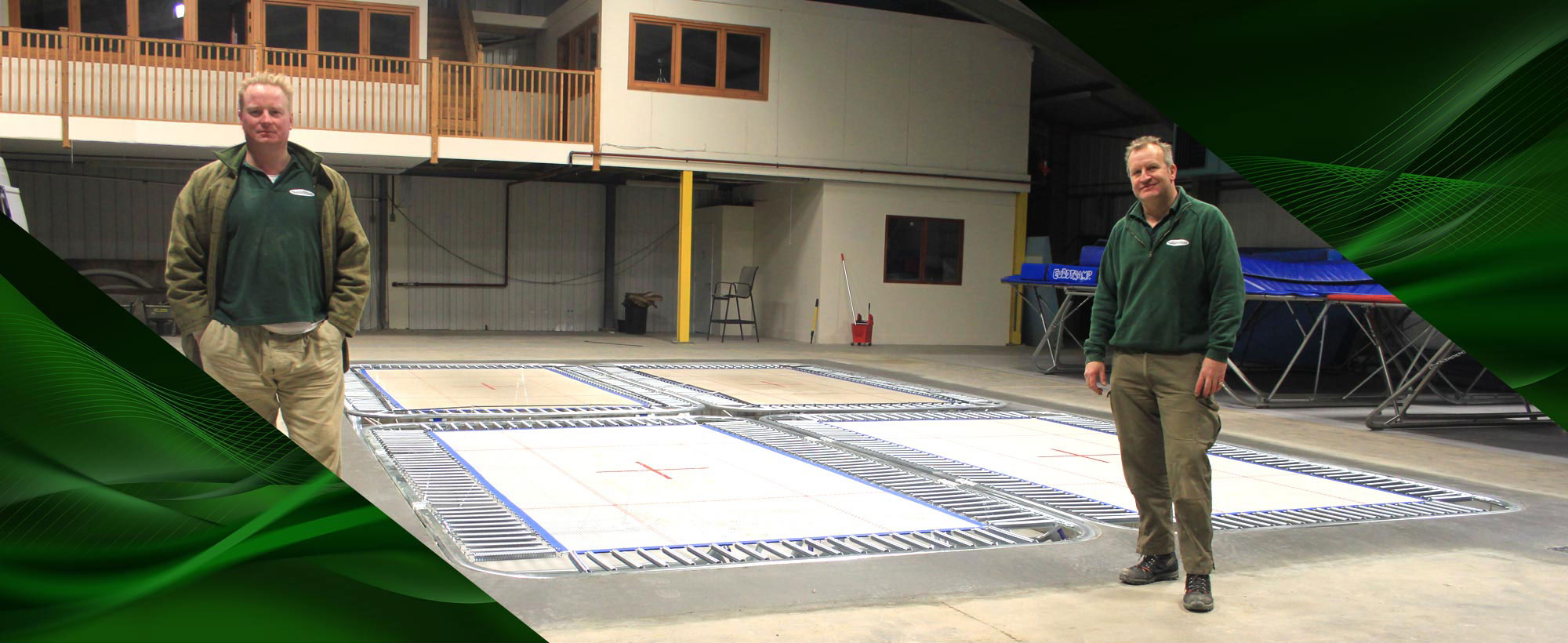 Sunken Trampolines are the leading supplier and installers of Sunken Trampolines for both the residential and commercial markets across the UK with offices in London and Dorset and now Kerry.
Established in 2011 by Joel Paul and Angus Macwatt we were the first and only company solely installing safe and beautiful trampolines for families, schools and trampoline clubs.
In 2020 we experienced a huge gap in the market across a number of countries including the Republic of Ireland and with Joel's wife Lucy being Irish we set about launching here.
Joel comes from a creative background having spent years in the advertising world as a modelmaker working for clients such as Audi, B.M.W, Guinness, Shell and Toshiba then followed by a number of years as a property developer still enjoying the creative side it offered. His family have enjoyed the benefits of a sunken trampoline for over ten years. He has seen the huge enjoyment they have derived first hand and looks forward to introducing others to this wonderful product. Joel's experience in residential property development gives him great eye for making a fantastic asset to your home.
Angus worked in the City as a head-hunter before joining with Joel to set up Sunken Trampolines. Angus grew up in Cornwall where space was not at a premium, and his long interest in his garden encouraged him to think of installing a trampoline for his sons, to be designed for his confined London garden space. Angus now lives in Dorset running operations for the company from there.
Having installed hundreds of Sunken Trampolines across the UK we have become the experts in all types of in ground installation from a 6 foot round residential to an Olympic training trampoline. We are part of the European committee for the setting of safety standards for in ground trampolines and are fully insured as a company to install and maintain all grades and types of trampoline.
We have developed and refined our installations and we deliver the highest quality product and service that will last you for many years to come.
Our experienced and efficient team work tirelessly to ensure your Sunken Trampoline is perfect for your needs and wishes.
Sunken Trampolines Ireland are the only company to offer a full and complete service from initial consultation to the ongoing maintenance of your trampoline once installed.
We all love the trampoline; I feel safe when the children are outside jumping on it, as they can't fall off and what great exercise for them. I can 100% recommend Sunken Trampolines not just because they did a wonderful job but also what great guys they are."